');
}
God creates us each in his own image, but many times we go above and beyond to try and change our outward appearance so that we can better fit into society and compete with those around us. One man made a terrible mistake after he went for surgery that was supposed to change his eye color, but this surgery left him blind.
Mark always hated his brown eyes and desperately wanted to change them from brown to blue. He went on to the show "The Doctors" and told his story. He was warned that there was a 50 percent chance that this procedure would cause him to go blind, but he ignored the risk and still wanted to go through with it. He then traveled to Panama to get the surgery that changed his eye color from brown to blue.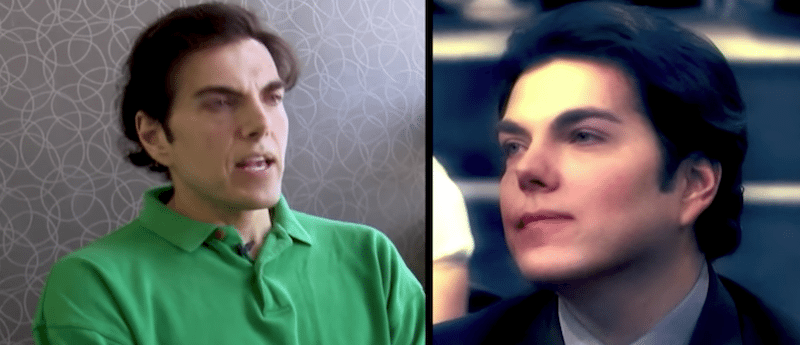 It has now been nearly 10 years since the surgery and he's gone completely blind in his right eye, while the vision in his left eye is slowly deteriorating. Mark did admit that the consent form he signed before the surgery he had in Panama was in a language he didn't speak. Now he regrets his decision not to listen to the doctors and has a warning for others: "Do not do this surgery whatsoever! You will be blind 100%," Mark said.
There is no way for Mark to regain vision in his right eye again, but the doctors agreed to help him out and try to save his left eye. Dr. Assil was tasked with this procedure. Luckily they found that Mark's left eye was salvageable and there was hope he would be able to see again. Dr. Assil explains that the material used to change his eye color in the first surgery has been doing "silent damage" and compared it to sandpaper grinding on the surface of the eye. Luckily, the vision in Mark's left eye was saved.
Watch Mark's story and surgery in the video below:
Share Mark's story to warn others about this surgery and remind them that God loved them and created them in a special way!
');
}
');
}
Dr. Aaron Tabor, MD encourages you with three Life Prescriptions!
Dear Fellow Follower,
1. Children teach us much about life.
2. We need support from one another in the raising of children.
3. Children are a blessing from God.
Share this story and amaze others with this inspiring story!
God bless you and your family,
Aaron Tabor, MD
Sign up for our daily inspirational messages and special offers.
FREE ebook Top 12 Foods Jesus Ate when you subscribe!
Jesus Daily on Facebook
Join more than 34,000,000 others who follow Jesus Daily on Facebook!
Have a Little Love
Welcome to Jesus Daily®, where you can learn how to accept Jesus Christ as your Savior, read daily devotionals, learn about God, grow in your Faith, read Bible verses, and share the Gospel with friends! Enjoy our inspirational and encouraging content, books, music, teaching and videos to see God at work in the world!